Smith took to social media on Tuesday night after a marathon four-hour hearing cleared Maynard of rough conduct, paving the way for the Magpie to play in next week's preliminary final.
"AFL you are an embarrassment and an absolute joke!!!" Smith posted on Facebook.
Replying to responses, Smith labelled the verdict as "absolutely disgusting" and called the AFL a "disgusting organisation".
In dismissing the rough conduct charge, the tribunal found Maynard could not have reasonably foreseen "violent impact" with Brayshaw, and he had not intended to bump.
"We accept that a reasonable player would have foreseen at the moment of committing to the act of smothering that some impact with Brayshaw was possible. But we find that it was not inevitable from the perspective of a player in Maynard's position," tribunal chair Jeff Gleeson said in a lengthy judgment.
"We are not at all satisfied that a reasonable player would have foreseen that violent impact or impact of the type suffered by Brayshaw was inevitable or even likely.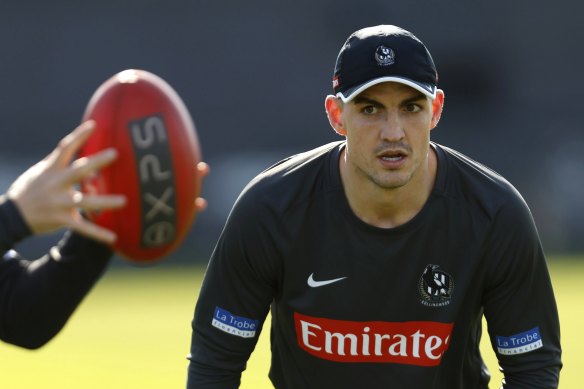 "We are clearly satisfied that Maynard did not engage in the act of bumping Brayshaw. It is not suggested by the AFL and nor could it be sensibly suggested that Maynard made a decision to bump his opponent at the moment of jumping in the air to smother. At that point in time, Maynard was clearly making a decision to smother."
However, three-time Richmond premiership skipper Trent Cotchin said on Wednesday the right decision had been reached.
Loading
"In my opinion, I think so. But I am sure that everyone's will differ. People that it has impacted directly, whether they have been hit and concussed, they are going to feel one way around it. There are others that haven't been, and think that it is the right call," Cotchin said.
Cotchin said players understood they had a duty of care to each other, but conceded there were times when incidents occurred at a breakneck speed.
"There is definitely an awareness to it. It's the nature of all sport, all decisions really. That's just the reality of the nature the AFL has gone. As players, we are aware of it and know that we have to respect that. There are times when footy is footy," Cotchin said.
Cotchin had a famous escape of his own in 2017, when he was cleared to play in the grand final after the match review panel decided not to charge him for his clash with Dylan Shiel. Cotchin needed only to be fined by the MRP to miss the grand final, with two earlier indiscretions that season leaving him on the edge.
He had made contact with Shiel's face, tucking his shoulder in for contact as the two players competed for the ball on the wing. The match review verdict was that Cotchin's direction was towards the ball, not towards his opponent.
"The challenge is when you slow any vision down to micro seconds, that's a big difference to what actually happens in the moment," he said.
"Obviously, the 2017 situation for me, I was unaware until after the game about how close I probably was to maybe missing the biggest game of my career to date. But I was very fortunate that wasn't the case.
"It's always going to be hard [for the tribunal]. Even talking about some of the rule changes, it's going to be left to interpretation – that's always the challenge with human beings and decision-making."
Keep up to date with the best AFL coverage in the country. Sign up for the Real Footy newsletter.